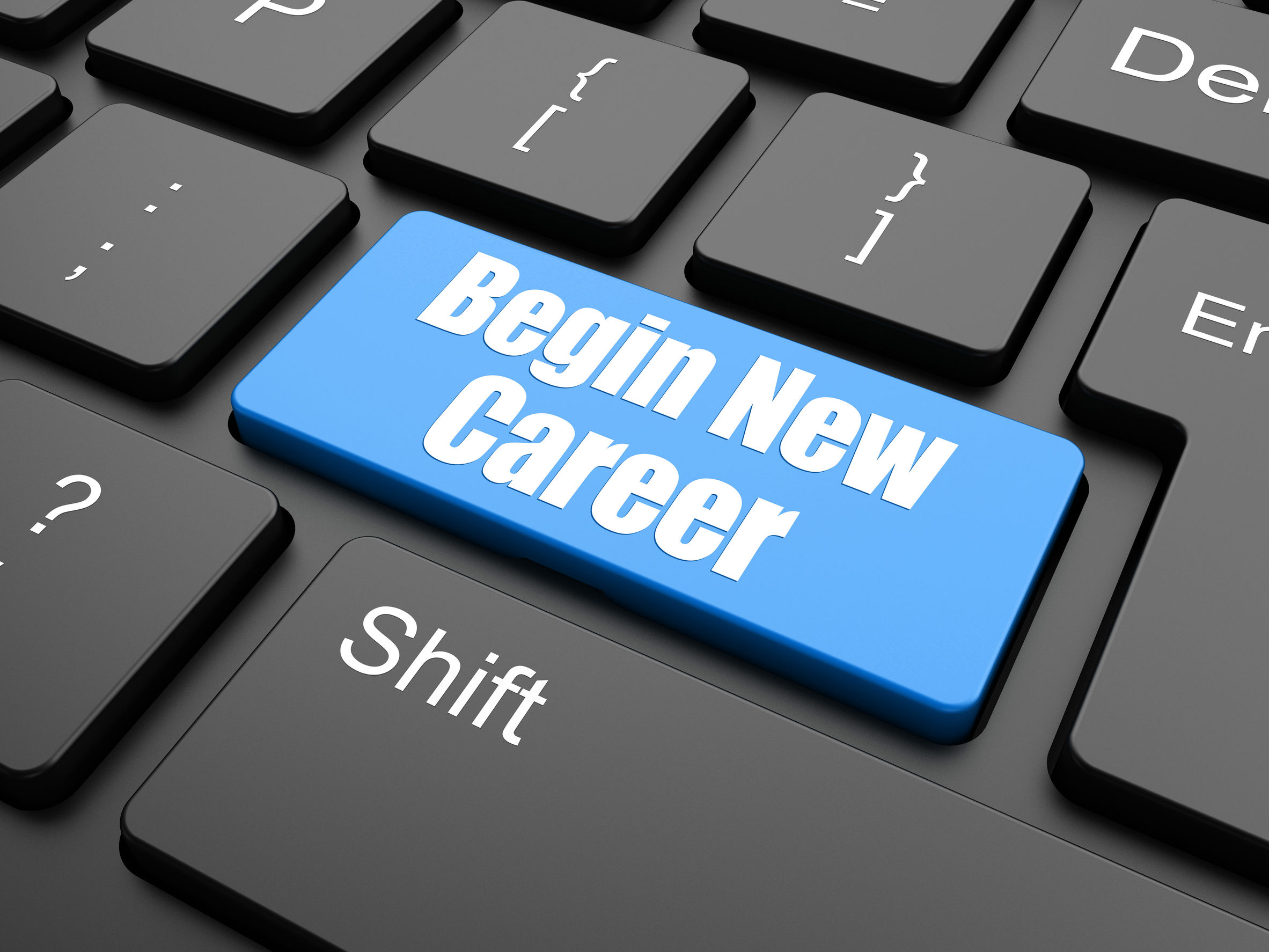 An Interview with Tom Leip from Sports Management Worldwide www.smww.com
Bio: With more than 30 years of experience in professional and collegiate sports around North America and Europe, Tom's career specializes in new business development for teams, government and corporations to achieve higher levels of performance. Specifically, Tom is an Internal Consultant to Avenir Sports and Entertainment where he has implemented North American sports systems to a National A professional hockey team in Kloten, Switzerland. He's also the president of Sucase, LLC where he provides sport-related clients with guidance and recommendations on business development, ticket sales, fund raising, and symmetry construction.
Tom is the former President of Business Operations at Salem-Keizer Volcanoes Baseball, a Short-Season Class A team affiliate of the San Francisco Giants and he was the former General Manager of FC Edmonton of the North American Soccer League. Tom has spent more than 30 years working in minor-league sports (baseball, hockey and soccer) in markets such as Rochester, Nashville, Eugene, Spokane, the Twin Cities, Kansas City, and Portland. He is the former Executive Director of the Northern Baseball League and spent four years as an Asst. Athletic Director of a Division 1 University. He has been the top executive for organizations operating multiple teams and broadcast entities, the top executive for a league, a consultant and a collegiate administrator. Tom is currently a Professor of an online sports business management course for Sports Management Worldwide (www.smww.com), which is a catalyst for many careers of sport industry executives around the world.
Mike: Hello Tom – for our first question, I was wondering if you could tell us how you got started in your particular sports career?
Tom: Well, it was more than 30 years ago, so a lot of people would tell you that I was already in sports when I went back to graduate school. I did work on a Master's Degree at Ohio University which I really regret that I didn't ever complete; if I had it to do all over again, I most certainly would. But I was a sportswriter before that and then when I was in college, I was actually the school's sports information director my senior year. So it was one of those things that I probably began my career in sports when I was still in high school, as a high school athlete.
And again, the skill that I had, I was able to write and that was the basic skill that gave me my opportunity. I was a prelaw major and I had professors who told me that I should have stayed in law school because of that ability to write. So it was that skill that gave me my first opportunity.
Mike: That's how you started and so where did you move to and ultimately get to where you are now?
Tom: Well, my gosh, that's a long story, so I'll tell you the whole story and you can edit it in any way that you see fit.
Mike: Sure.
Tom: Now I was a sportswriter for the Kansas City Star in Kansas City. It was a great job. I look back on it now, sometimes I wonder why I ever left it. I was the youngest member of the staff when I started; I was the youngest member on the staff when I quit. I went back to graduate school in Ohio. Went from there to a Division III university, State University of New York Brockport. That experience made me realize that I really wanted to be in professional sports, so then I went from there to a AA baseball team in the Southern League in Nashville, Tennessee. That was a tremendous experience. I was there in the 1982 season and it was just fantastic. At that time, they owned other minor league baseball teams, the same ownership group, and one of the teams that they owned was in Eugene, Oregon. And so at the end of 1982, I moved to Eugene and became the assistant general of the team that they owned there.
It went through an ownership transition while we were there, but in '85, went from there to Spokane when the Brett Family purchased the Spokane Indians, the Northwest League. So I was their first employee and while we were there, we built what is now known as Brett Sports Entertainment. They own the hockey team there as well. At one time or another owned a soccer team in that community. Essentially became the major sports market firm in that area. Probably, one of the very first organizations to do that, to try to horizontally integrate everything in sports in one community. I mean, we sold the broadcasting inventory for high school sports for Eastern Washington University. If you were spending money in sports marketing in Spokane, we got your money.
I went from there to the Northern League when it was created. It was the first successful independent baseball league in 30 years. There are now seven of them operating, but that first one was with Miles Wolff and I. I was based in Minnesota, Minneapolis/St. Paul, but did that. And then when Jack Cain, his minor league team from Bend, Oregon to Portland moved back to the Pacific Northwest in Portland and was the vice-president in sales for the Portland Rockies. We set records for ticket sales.
They're still the records 20-some odd years later back in the Northwest League because we had a 20,000 seat stadium, so we had opportunities that other people didn't have. But then when the move to bring AAA baseball back didn't include Jack, I had to leave and take another opportunity, so I went to work for another startup which was Game Face Marketing. We became the premier sales training entity in the world of sports. We actually had three businesses operating by the time I was through. We trained entry level people in sales by taking jobs from teams; we were selling for the Boston Bruins and all kinds of other people out of a telemarketing effort that we were doing here in Portland. And then, of course, those people who did that then took jobs with the teams that they were actually representing on a full-time basis and moved to those cities. Then we also did executive search, as an aspect of our business and we did sales training for existing staff.
Left Game Face in 2002, went back to, it was called Portland Family Entertainment. They owned the Portland Beavers, a AAA baseball team and the Portland Timbers, which at that time was a USL team. I probably would have stayed there for a while except the ownership group broke up and with that kind of uncertainty, I had a family to raise so I had to make some decisions, and took a job as an assistant athletic director at Portland State University.
So I was an administrator for a Division I university until 2006, when again, new athletic director came in, wanted to bring in his own people, so I actually went into business for myself at that time. A niche that I found that I enjoyed was there are a lot of software companies, technology people who were trying to sell their products in the sports industry, so I kind of jumped the fence. I went to work for an industry selling their products to the people I used to work for.
I did that for a while and then had a headhunter contact me about an opportunity to run a North American soccer league team in Edmonton, Alberta, so went and did that for a couple years. I was the general manager of that team and was living apart from my family. I did that for two years and that kind of got old, so by mutual agreement, I left that and then was the president of the Salem-Keizer Volcanoes, another Northwest League baseball team in Salem, Oregon. I did that for three years and then had recently left that and now I'm an internal consultant to Avenir Sports and Entertainment, that's the entity that owns the Portland Winterhawks here in Portland, Oregon and they also own a National A hockey team in the Swiss National A League.
I'm just back from four months in Switzerland working with that National A team and about to start on project with the Winterhawks here and I'm doing some work for Sports Management Worldwide. I have taught for Sports Management Worldwide for the last 10 years teaching a sports revenue management class while I've been doing all the rest of these things.
So, did I answer your question?
Mike: Yeah, it's overwhelming!
Tom: Well, you asked.
Mike: No, it's fine. It's good. For the people listening who are just breaking into sports on an entry-type level, you can see how things can grow and it's especially impressive to know when starting up in the leagues like the baseball and the startups, it's especially hard; there's a ton of uncertainty and energy that goes into those things but yeah, there's a large amount to admire there.
Tom: Well, you have to be the person who looks forward to that. You have to be a person who wants that kind of a challenge. Again, going to Switzerland and dealing with the language barrier, advising people about how to sell when you can't speak German, you have to want to do that. If you're looking forward to that kind of an opportunity, I mean, that can't be here.
Mike: Yes, visualizing a project that doesn't exist yet or a service that doesn't exist yet and creating it out of nothing, developing it, managing it and selling it. So yeah, not many people have that – very impressive.
Tom: Yeah, I mean, taking what somebody else has already built and trying to make it better doesn't move me quite to the degree of starting something new.
Mike: Backing up, when you mentioned coming out of school to, I believe, it was the first baseball opportunity; how did you get that? I know people who are listening to this would be like, "Okay. So what moves or what things did he do to make that happen, that first jump that led to everything else?"
Tom: Well, it has completely to do with networking. You meet people at graduate school. The opportunity at State University of New York was a friend of one of my professors who needed some help, so I took that gig. The opportunity in Nashville was a situation where they had Ohio University graduates previously, and so their ability to work well in Nashville was beneficial for me. I became the next person in line that they interviewed. Getting into Ohio University had to do with like I mentioned, I was actually working at William Jewell, my undergraduate school. While I was there, the athletic director and one of the football coaches were both familiar with people at Ohio University, so I was able to work and make myself part of their network and get connected to Ohio University. I mean, if you can build a relationship where the other person's network becomes your network, life just becomes a whole lot easier.
Mike: I imagine you took action and acted on those opportunities, that's a big part of it.
Tom: Absolutely true. And as it relates to Sports Management Worldwide, I mean, if you're in a class with 10 other people in a sports revenue management class, I can promise you that two or three of those people are going to be working in the industry in a relatively short time. So you have your choice, that person can become a friend of yours, somebody you know for the rest of your life and as they move along in your career and you move along in your career, you stay in touch and you do things to help each other out or you can be the person who says, "You know, I took a class with that guy one time and now I'm reading about him in the newspaper. Holy cow, I used to know him two or three years ago."
So you get to choose, you get to make a choice and you can step out of your comfort zone and start building that network and if you become that person who does that, you'll find that it may be a barista at Starbucks suddenly becomes a person who is important to your network. You never know who these people are going to be, what it really comes down to is are you the type of person who builds a personal network continuously or is that difficult for you?
Mike: That ties right into my second question which was originally, how does one get started, like someone new to the field or thinking about getting into sports?
Tom: Well, for me, it's the relationships that you build. How do you do it? You take an internship, you volunteer at an event, you work part-time, you work on game days. Everybody says, "Well, I didn't get that job because it was an inside job." Well, put yourself on the onside. Take the ticket operations job and sell tickets on game day and when you're in there and people see how hard you work and they see your personality, they invite you for a beer after the game, they invite you to come in on Saturday and help them stuff envelopes. You get the opportunity to build your network and like I said, maybe you're a volunteer, maybe you're an intern, maybe you're working 3:00 p.m. to 7:00 p.m. on Thursdays, maybe you're working on game days; it doesn't matter, if you are the type of person that if you get that opportunity, you'll take advantage of it and then that's how you do it.
Mike: So what you're saying is to take advantage of your opportunities. I had a question about what types of sports career options are out there. Is there anything that rings a bell? What are your thoughts on career options?
Tom: Well, with most professional sports organizations and now, if you're talking about things like IMG, Learfield, Aspire, it's becoming more true on the collegiate level as well, the sales door is always the biggest door. If you're talking about major league baseball teams, they have 81 games and they 45,000 seats to sell every night. So if they've got 2.8 Million tickets they are selling, that means that they've got 1 Million tickets they didn't sell, so if they could find another 10 people to sell those last 1 Million tickets, they'd hire them. So the question becomes are you a person that can help them sell those tickets? If the answer is yes, they will hire you.
For some of the National Football League teams, it's not quite that simple. The fellow I teach with the Indianapolis Colts, Greg Hylton, sells a full house for every one of the 10 games every year, so he's not in that situation. But if you're talking about the Oakland Raiders, if you're talking about the Arizona Cardinals, if you're talking about some of those other teams, they are. So you can make it in the National Football League that way, you can't just demand to work for the Green Bay Packers or the Indianapolis Colts. It won't happen. If the St. Louis Rams would have had people who were selling every ticket for every game, there never would have been an issue about them moving, they wouldn't have moved.
Mike: That's interesting. That's a good point. And I mentioned sales, depending on your will and how much effort you put in, you can probably create a good income for yourself or make it happen or maybe not make it happen. It seems like you have a lot of control over your income; what do you think?
Tom: Well, let's face it, the people who are going to generate a good income are the people who generate your revenue.
Mike: Yes.
Tom: If you're in analytics, if you're in community relations, if you're in media relations and let's say you're talking about Major League Baseball, you have 30 teams, you probably have three people in media relations that everyone will see, so there's only 90 jobs. There's probably 9,000 people this year who would love to get into one of those 90 jobs and next year, there'll be another 9,000, so why would a team spend a ridiculous amount of money to keep you in media relations when they can hire one of those other 9,000 people and they'll work for 60% of what they're paying you? That's not an area where your ability to generate revenue for yourself has high potential. On the other hand, if you're generating more revenue for a team than anybody that they can find to put in your place, they're going to keep you; they're not letting you get away.
Mike: So my next question – what types of education? I mean, we're talking about sales and things; what do you generally recommend as an education that is required or preferred for a sports career?
Tom: The most important thing in any kind of a sales opportunity is the ability to communicate effectively and what a lot of people don't realize about communicating effectively is that to a large degree, you're having to learn how to listen. You have to listen empathetically. You have to try to understand what's important for the other guy to achieve. A lot of people can understand oh yeah, they want to do this and they want to do this, but the fact of the matter is that person that you're talking to has a whole series of personal goals and ambitions and probably the most important thing is that they can't look stupid. They can't spend thousands of dollars with your team and have a bunch of people say, "Oh, that was terrible. Oh, that was awful," so one of the things that you have to be able to do is to read between the lines.
You have to be able to hear this person that is talking to you about what his organization has to achieve and what they have to do and you have to be able to hear in his voice or her mannerisms or in the stalls and the delays that there's something else, it's more personal, it's deeper that they are not going to quickly volunteer to you that you have to find out. It's learning those skills that make the difference and a lot of times for some people, they can't learn it without gaining some experience, so that's why sometimes internships are such an important part of the educational opportunity.
Mike: It's like empathy, sympathy; everybody has a hidden pain point, a problem or a need that if you can help solve, you're valuable.
Tom: Sympathy is a tough thing. If you're feeling sympathetic and you want to make it right for them, you got to be careful of that, but empathetic is understanding what the other person has to feel, that's the type of listening that you really want to have. Telling somebody that you're sorry for the bad situation that they're in, well, that's sympathy and that doesn't do either of you any good.
Mike: Yes, you're right.
Tom: Now, if that's your girlfriend who lost their mother, yeah, you have to be sympathetic, but that's not the kind of listening that you want to teach a salesperson.
Mike: Of course, it's not professional. You talked about internships for a second; could you expand on that? What are your thoughts on opportunities or what it can do for someone?
Tom: Well again, if you're doing your internship correctly, you are first and foremost building a huge network of your own. Most people who are successful with internships actually don't get a job with the organization that they're doing the internship with. If you're doing an internship with the National Sports Forum or with the National Basketball Tournament, while they end up running into people at that, maybe their sponsors, maybe the participating schools, maybe it's a media entity that's covering the event, you build some kind of a relationship with one of those people and they just happen to be looking for somebody who has your skills while you are making such a good impression upon them there.
Again, I was a sports information director for a small college and I got hired by one of the papers that was printing the press releases that I was writing. They could read my press releases and realize well, this guy has enough writing skills, so then they started realizing we're getting stuff from him about swimming, field hockey, baseball, football, basketball, women's basketball, softball, all the sports that we want to cover in our local newspaper, he's already doing it.
Mike: Essentially, you showed them you resumé and you're showing them you skills by providing for them.
Tom: That's one of the things that again, we've talked about this within the context of a resumé, it's so much better on your resumé to talk about your success stories. Don't tell me that you led a sales staff, tell me that your sales staff produced 30% more revenue the year you were in charge than they did the year before. Don't tell me that you have the skills, show me that you have the skills.
Mike: What benefits can be provided to somebody or something.
Tom: Exactly.
Mike: So my last question unless you have any other points to add. In 2016, are there any careers that you see there's an increasing demand for within sports? You mentioned sales has a big door, but anything else that you see people should keep their eye on?
Tom: No doubt about it, for all of us in the sports industry is finding a way to take the strength of social media and to convert it to a way that you can generate revenue. Everybody is able to use social media to pass along information; how do you take the next step and include a call to action in the information that you send out that will cause people to do something? If somebody is able to take their Facebook page and turn it into a revenue producer; something happens on the Facebook page that makes people go to a website and buy something; somebody sees something on the Facebook page that causes them to pick up the telephone and call somebody and order something. People who are able to take social media from the media relations department and put it into the sales department, those people are going to change things. A few years ago, it was the website; these websites are nice, but how do we take it from being a place where people can go to learn about our team to a place where they buy tickets? Well, they do now; that's exactly what people do.
Mike: It's slowly turning into a measurable return on investment-type of advertising.
Tom: Yeah, that's the next step now.
Mike: Well thanks Tom – I'm out of questions. Any other last thoughts you want to supply or what are your thoughts?
Tom: No, I think I've already talked enough.
Mike: Thanks Tom for a great interview!
*To learn more about Tom and the services he provides, Tom can be contacted via email at leipt555@comcast.net or by phone at 503-260-6139.