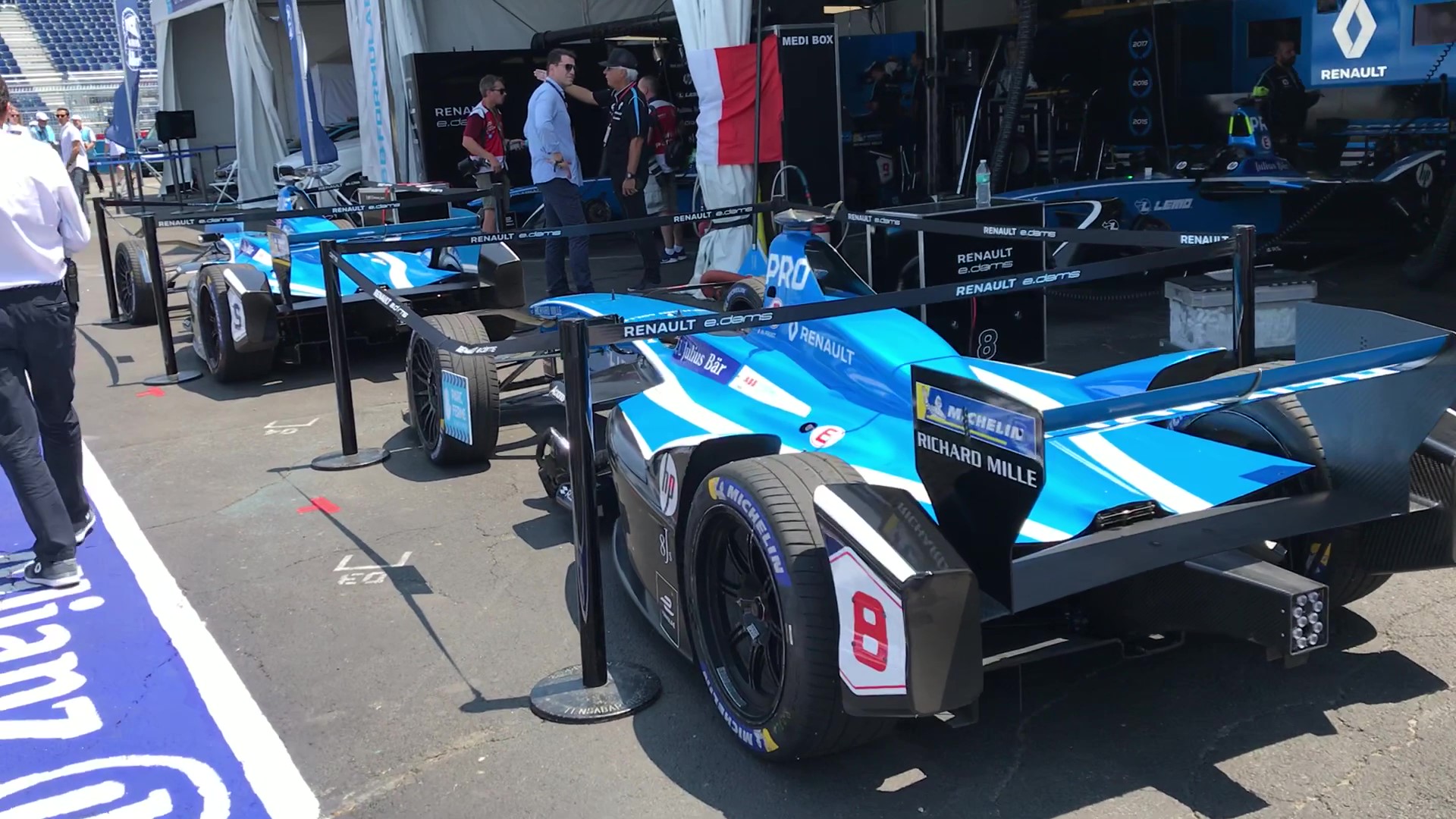 As we were touring the PITS for the NYC race earlier last July, it struck me how many team members it takes to keep these teams and cars in motion. And Formula E is growing… quickly. All this adds up to opportunity in FIA Formula E careers.
FIA Formula E Growth
Its credibility is growing in and around the sport as well. For example, a couple of guys who looked strangely familiar walked past me in the PITS; none other than the 2016 season Formula 1™ Champion Nico Rosberg and next to him was former Ferrari and Williams F1™ pilot Felipe Massa. Yep, it's growing in many ways and so will its demand for new talent (that's YOU).
Since its inception in Beijing in 2014, Formula E – the world's first fully-electric international single-seater category in motorsports has been pushing new technology forwards. This is epitomized in the developments we are seeing in the electric vehicle market in general and within the FIA Formula E championship in particular.
FIA Formula E Future
For instance, the next season of Formula E will see the debut of the FIA designed Formula E Gen2 car. Unveiled earlier this year at the famous Geneva Motor Show, the FIA Formula E Gen2 car will mark the switch to a bigger battery with more energy and power, which will allow cars to complete the entire race at much higher speeds. These bigger batteries will charge faster and have double the capacity – cool.
Season 6 also promises the following automotive brands will have cars in the series: Audi Sport, BMW AG, DS Automobiles, Jaguar Land Rover, Mahindra Racing, Mercedes-Benz, NextEV NIO, Nissan, Penske Autosport, Porsche AG, and Venturi Automobiles with the newest in bold font.
Stay tuned to not only this series but to the new technologies it "drives". Many are listed included in our article on autonomous cars. Lots of opportunities are coming your way.
Mike Coraluzzi