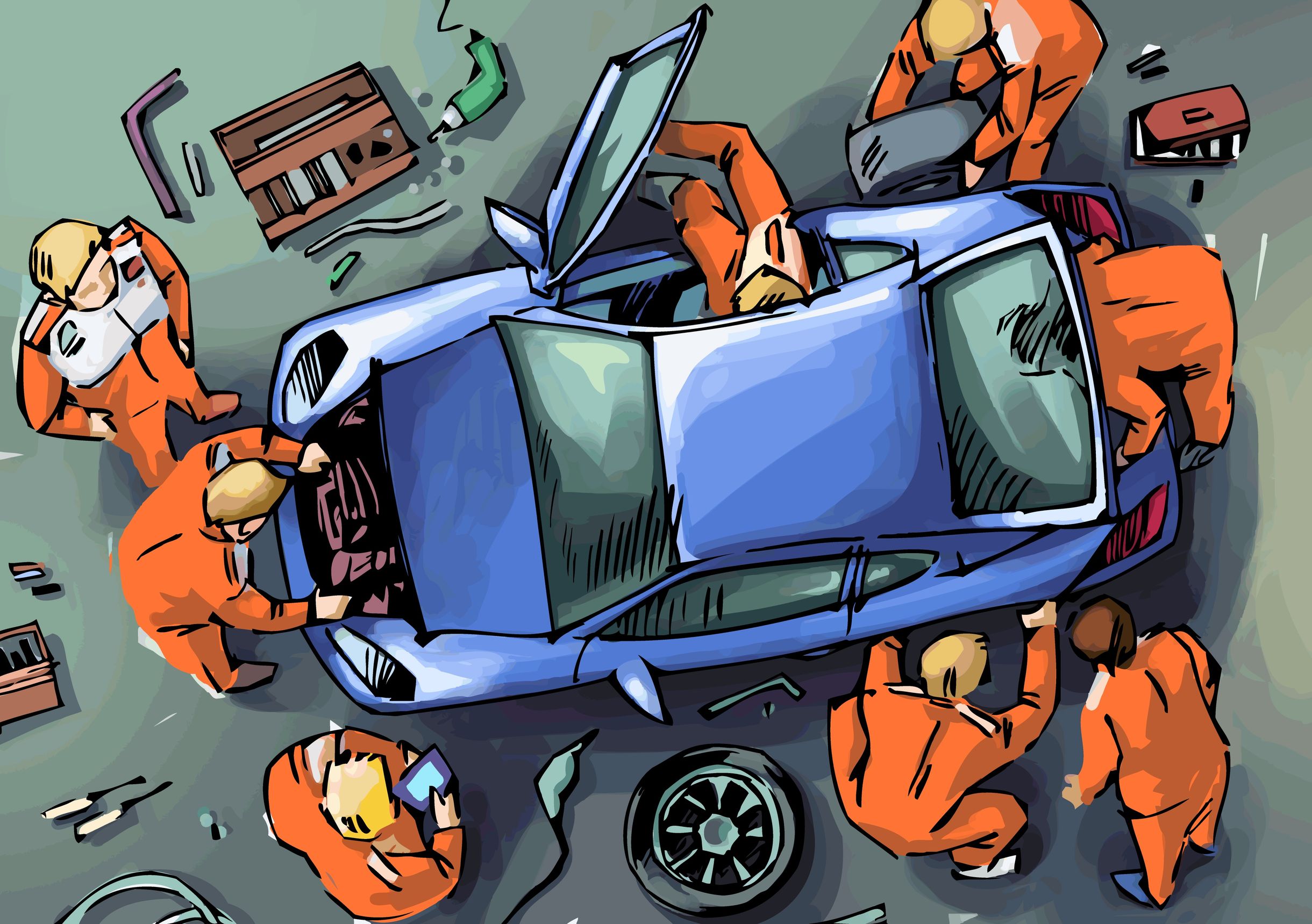 Yes? You sure? Because a career in motorsports can be difficult…
But…. motorsports IS one of the most exciting and fascinating fields to make into a career. And there are hundreds of career opportunities within motorsports encompassing constant breakthroughs in technology such as autonomous, electric, hybrid technology, and more.
There are job opportunities ranging from manufacturing, research, materials, composites, sales, marketing, aerodynamics, fuels, green systems, batteries, testing, events, optimization, simulation, IT, vehicle design and many others – too many to list here. One of the best features of the motorsports industry is its worldwide appeal, attracting the attention of fans and companies around the world and driving change in consumer vehicles, mobility, energy, and in many other areas.
Getting into Motorsports Careers
Recently I was asked by students from one particular college to just "give us the team contacts" of some F1™ teams so they can get jobs. It doesn't work that way in F1™ and in most other race series.
"Competitive" is an understatement to land positions in those areas.
To that point, there are not only "players" directly involved in motorsports, but there are also many ancillary companies and other resources that relate to motorsports and support motorsports. Some obvious examples are tire suppliers, parts suppliers, materials suppliers, and race tracks.
Those areas make great "entry points" – meaning, they can be great ways to help get into motorsports, to gain experience, and to position yourself closer to your ultimate "dream job" within your targeted motorsports job area. The idea is to obtain a position at an entry point and literally work your way closer to the job you want later on. You'll learn a lot and increase your chances of success while building your resume and your contacts within the field.
Agreed – it's not the instant gratification you may want but this can be an important part of your plan to getting there. And many students lack such a plan.
Motorsports Recruiters
Also, let's not forget motorsports recruiters. Obviously, they place candidates within the motorsports field but they can also serve as a wealth of knowledge to a job seeker. They can advise you on what your CV or resume should look like, what content it should have for a particular job, how to position yourself for an interview, how to follow-up with hiring managers, and how to market yourself properly.
That's really important stuff, especially with many students not knowing these important details. All it can take is one small piece of advice from a motorsport recruiter and it can change your life. And what you learn from them, you file away and use it later on – after all, these are "life skills" you can use forever.
Skills like how to show a hiring manager your true passion for the particular position you're targeting. I've heard that over and over from motorsports recruiters – they want candidates to show them their "passion", meaning show them not only how bad you want that particular position but more importantly, what great things you're going to contribute to that position and make a difference within it.
Career Advice
Remember – there's a real person on the other side of that desk reading your CV or resume who has real worries and concerns about getting the right person to fill that position. Why should they hire you? You need to convince them that you're the one. That is the key. Have faith in yourself and do just that.
Also, please go ahead and bookmark our motorsports forum, podcasts, and other resources and stay engaged. It'll help you with the pursuit of your dream motorsports job.